About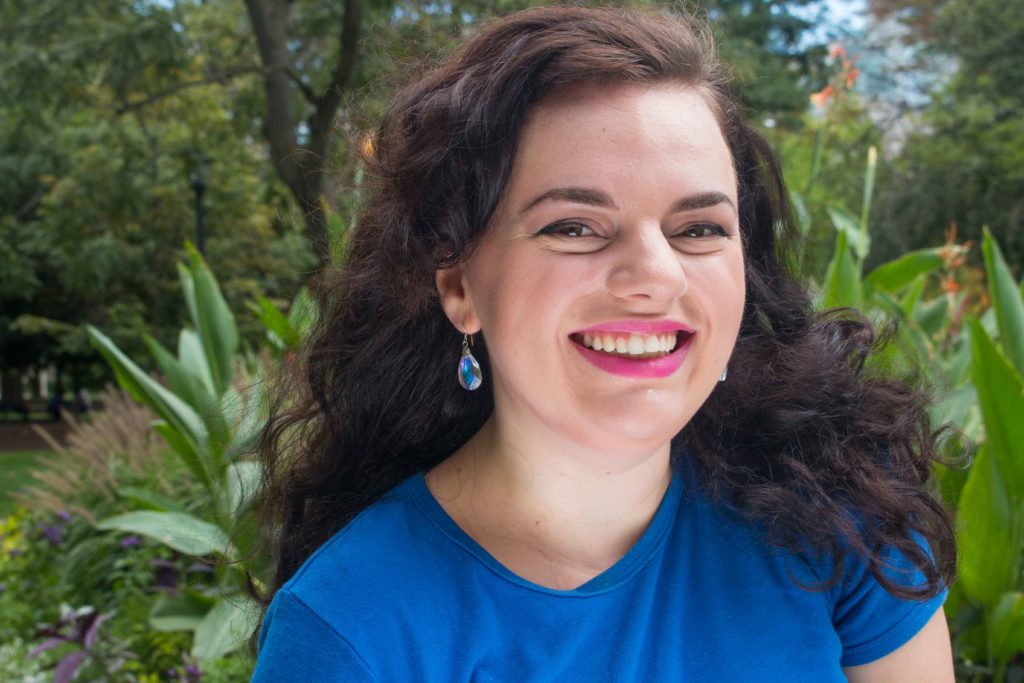 Kate Sloan is a journalist, blogger, podcaster, and educator who has been writing about sex online and in print for over five years. On her blog, girlyjuice.net, she writes twice a week about sex, kink, relationships, fashion, beauty, writing, and mental health. She has been voted a Kinkly.com Sex Blogging Superhero for five years running, and her words reach over 35,000 sex nerds, weirdos and queerdos every month.
Born and raised in Toronto, Canada, Kate is considered a leader and influencer in her hometown's sex-positive community. She has judged sexy storytelling event Tell Me Something Good, hosted and guested on talk radio shows Sex City Radio and Mark Towhey on 1010, and facilitated workshops on sex toys and blogging. She has been quoted and featured in the Daily Mail, Glamour, Daily Xtra, Shameless, Dame, and more. Kate also co-hosts The Dildorks, a weekly podcast for sex nerds, along with her best friend Bex Caputo.
As a journalist and essayist, Kate has written for Glamour, Teen Vogue, Daily Xtra, the Establishment, Maisonneuve, the Walrus, Herizons, the Plaid Zebra, xoJane, and more. She holds a Bachelor of Journalism degree from Ryerson University, where she concentrated on longform feature writing.
For more achievements and accolades, click through to the press page.
Photo by Taylor J Mace